Cakes in Alajuela
Birthday cakes, weddings, gourmet pastry, cookies in Alajuela.
📷 10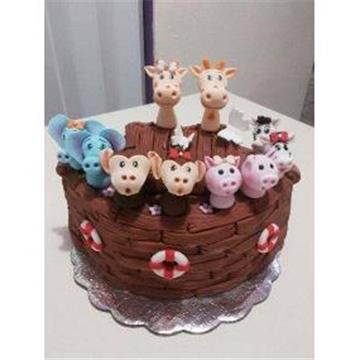 Alajuela
We are a family business, our work is personalized and detailed, for the enjoyment of everyone in your family.
Alajuela
We give you the most delicious pastries, sandwiches, desserts and special confections for your activity. We help you with the decoration of your event and more.
Alajuela
Queques Mary was born over 12 years ago. We elaborate your custom cakes in fondant, with excellent decor, good taste, and above all, very affordable.
Creative and artisan bakery, we attend from children's birthday parties to corporate events. We offer satisfaction, quality and taste to our customers.
Alajuela
We make cakes, desserts, sandwiches for every occasion!
We offer cakes, cupcakes, decorated cookies, macaroons, cake pops and candy tables for all occasions. Home service.
Alajuela
We are an artisan bakery located in downtown Alajuela. We believe our products should be even more delicious than they seem ... and we love that look good cute!
Alajuela
We are a 100% handmade pastry company.
Alajuela
We are Lulu's Cupcakes, we are dedicated to the elaboration of cupcakes and traditional cakes
Trigal
Alajuela | 2430-6882
Don't forget to mention you found them on InEventos!