Invitations in Alajuela
Invitations for every occasion, bridal showers, baby showers, graduation parties, and more in Alajuela.
📷 14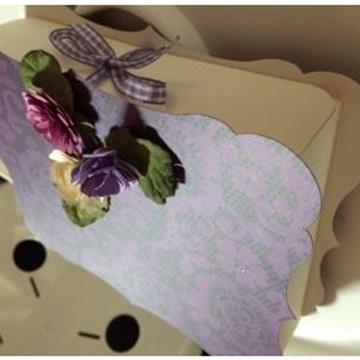 Alajuela
We offer Christmas cards, invitations for all kinds of events, gift boxes, candy, for cakes, souvenirs, centerpieces and more.
Palmares
All in candles for every occasion and special event. Realizing ideas to illuminate your events with innovative designs of high quality.
We are a family company dedicated to providing quality products and services according to the needs and budget of each client. Our satisfaction is to see our customers happy
Alajuela
Development of centerpieces, invitations, souvenirs, piñatas, bags, decorations for parties with characters or themes.
Palmares
We offer stationery for social and corporate events, we work under your budget. Our work is completely handmade and 100% customized.
Alajuela
We are a company dedicated to the organization of special events.
San Carlos
Photographic coverage of weddings, fifteen years, proms, etc. Outdoor sessions, stage design, video, advertising, plus the endless options of the digital world.
Alajuela
Customized caricatures show by true professionals. We draw your guests, we create a fun, artistic and original atmosphere.
Alajuela
We have packages for different types of family events, such as birthdays of children and adults, baby shower, fifteen years, first communion and corporate events among others.
Alajuela
Lemon Pie Decor & Events specializes in the details that will make your activity memorable, from centerpieces, invitations, photo booths, candy bars, among others!
Sweet Memories
Custom details for all occasions: corporate, children's parties, baby showers, weddings.
Alajuela | 7205-6731
Invitaciones y Recuerdos para toda Ocasión
Alajuela | 8659-7707
Conexion Multimedia
Alajuela | 7004-6900
Decoshop
Alajuela | 8935-4069
Oreka Estudio
Design and production of personalized graphic material for events and businesses. Stationery and promotional: pens, bags, cups, bottles, diaries, notebooks, usb, power banks, anti-stress and more
San Carlos | 8485-1000
Don't forget to mention you found them on InEventos!