Food trucks in San José
Mobile restaurant services for events in San José.
WE SPEAK ENGLISH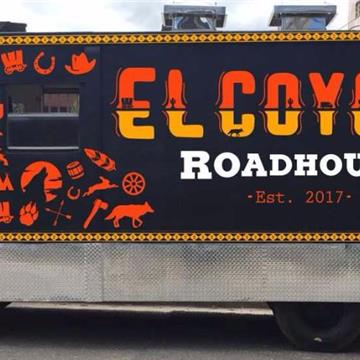 San José
Southwest and Tex-Mex cousine. With over 20 years in the food industry
Curridabat
We are an artisan bakery with a career in European bakery and pastry. We have the first artisan bakery and bakery food truck in Costa Rica and a physical store.
Montes de Oca
We are a gastronomic square in the heart of San Pedro. We have 10 "street food" containers and a central liquor bar. In addition, we have the largest LED screen in San Jose.
Desamparados
We offer entertainment for events, parties, weddings, quinceaños, food truck, sound rental
San José
Welcome to the most original and multifunctional food truck. Specialists in drinks and healthy food. We adapt to the needs and requirements of your event.
San José
Churros Delimania, Mobile Churros for events
San José
We are a company dedicated to the organization of events and parties.
San José
Enjoy our delicious food and service at your events and special occasions. We offer our food truck for any occasion !!
Escazú
We are specialists in a wide variety of Smoked meats, our Jr. chef has a great career and is originally from North America, he has more than 30 years of experience in the world of BBQ.
Escazú
We have our mobile or truck for events, we can attend any public or private event. Contact us and we will send you our commercial proposal with all the details.
El Punto Dulce
We are a handmade soft serve ice cream shop. We also have coffee and pastries for sale.
Escazú | 8882-7681
Vida de Perros
Gourmet hot dogs with always fresh ingredients in your office or event, we are also experts in fast food and barbecues... with our original touch and our good prices.
Goicoechea | 8302-2285