Live music & bands in Guanacaste
Live music in Guanacaste, shows, artists, mariachis, music for weddings and events.
Singer and guitarrist with more than 15 years of experinces in private events all kind, all rithms. Romantic, trova, ranchera, boleros, rock spanish and english, clasics, and latin dance music.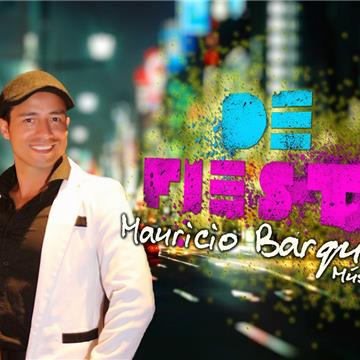 Latin music in duo format (wide repertoire: iron, dance and carnival). Click on the image and listen to my video-demo. Additional we have DJ, Karaoke and entertainment. mauriciobarquero.com
We bring high quality live music to your event. We have professional musicians trained in the best institutions in the country and various instrumental formats according to the taste of the client.
We offer three different bands, matching the musical needs of your party or event: De Pelón - latin dancing rythms, Matiza 2 - Soft and power ballads, Cable a Tierra - Latin Rock
The price of the service starts at 45 thousand colones, serenade 8 complete songs, with the best service in value for money, Mariachi Nuevo Zacatecas.
Live solo singer, extensive dance repertoire, animation, lights, truss structure. Dance, sing and enjoy a great event. Additional DJ service.
Perfect for sitting back and enjoying the chilled-out vibes during your drinks reception or dinner entertainment. Our soulful arrangements of hits are sure to suit any occasion.
Santa Cruz | 8453-7935
We turn your event into a real carnival with the rich flavor of our beautiful and sexy dancers, and our music.
Liberia | 8747-4617
Dúo Habana based in Tamarindo Guanacaste is the best option for your event. Cuban and world music for all tastes. We are available for the entire country.
Santa Cruz | 7130-4915
We are pleased to make your party an unforgettable experience, with carnival rhythm and the taste of Samba and tropical music.
Liberia | 8338-6038
Imagine an event in the heat of the fire, a different and daring show that will impact your guests. Create unforgettable emotions for your clients and discover a unique experience of music and movemen
Santa Cruz | 8302-9883
Eventos Motivos
Guanacaste | 8346-0704
Drivesdale by Bradley Brown
La Cruz | 8919-8253