Restaurants in San Juan
Restaurants with lounges for events and weddings in San Juan. Find the perfect restaurant for your activity.
San Juan
Restaurant paella, Spanish cuisine, tapas, champagnes, dessert and live music. In a cozy atmosphere. Capacity up to 60 people.
📷 8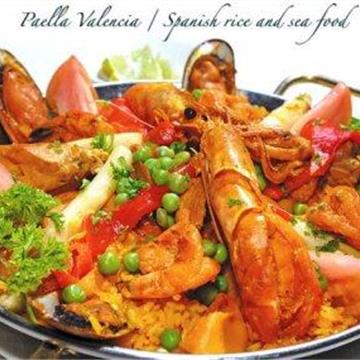 San Juan
Restaurante Siglo XX has a variety of international dishes, and is famous for its Paella. We also have tapas, and you can not miss the delicious cheese flan.
San Juan
International cuisine and tapas restaurant, where you can enjoy delicious dishes, a variety of wines and delicious desserts in a cozy atmosphere. We have private venue for activities.
San Juan
Quality ingredients, artisanal processes and pastas made at the time.
Tapas, hors d'oeuvres, snacks like two people!
Guaynabo
At our restaurant we create and interpret the culinary ideas inspired from different cultures, products, and techniques.
San Juan
Exquisite variety of international dishes, natural and romantic atmosphere, gardens, interior patio, extraordinary wine cellar, and elegant Activity Rooms.
San Juan
Venues and spaces available for all kinds of events. We coordinate every detail of your business meetings, wedding or social event, to be one unique and unforgettable.
Our spaces accounts with seating up to 300 people and we have ample parking for personal and corporate activities. We also have restaurant and bar service.
San Juan
Event venues in an exclusive historical and cultural environment. Food and Beverage offer for all kinds of events.
San Juan
A space within the Parque Luis Munoz Rivera, allocation for 100 people, two terraces, one overlooking the sea and the other overlooking the park. Our decor is Vintange with a romantic air.
El Mañanero Inc
El Mañanero is a restaurant based on providing a different culinary experience through high quality sandwiches and fine dining. In turn, the availability of the chef for private events.
San Juan | 787-447-9000
VENUES
FOOD SERVICES
ENTERTAINMENT
PLANNING
DÉCOR & RENTALS
OTHER SERVICES
RESERVATION REQUEST
ClosedAvailableNot available
Don't forget to mention you found them on InEventos!