Videographers in Florida
Videography experts, professional video camera, sound, and lighting.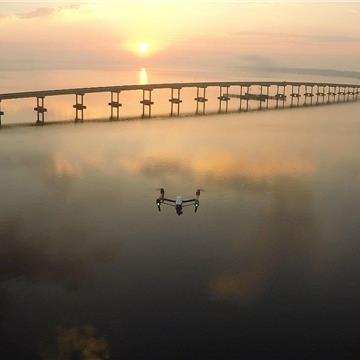 Pensacola, Escambia
ClearView Aerial Imagery provides first-class aerial photography and videography services at very affordable prices.
Boca Raton, Palm Beach
We offer: professional audiovisual services, (voice and music sound montage) video, photography, drone
Miami Beach, Miami-Dade
Servicio de Producción de videos Publicitarios, Productora de Comerciales Miami, Servicio de drone, Servicio de video para eventos, Contenidos Profesionales para redes Sociales
Miami, Miami-Dade
Profesional Audiovisual Services.
Destin, Okaloosa
Take Two Video Pro will capture the special moments of your wedding day and and deliver a mini movie for you to share with family and friends. You receive an online highlight, and 5 DVD sets
Orlando, Orange
We organize and produce 15 years, weddings, family holidays, organizational events. Seminars, workshops, with videos and live transmissions.
Doral, Miami-Dade
Full-service photo/video service in Miami that is working with brands from all over the world to create fantastic content
Orlando, Orange
Treasured Moments Video Productions covering Central Florida, Disney and the beaches. Filming events in HD or Ultra 4k to preserve your memories forever for generations to come.....
Miami, Miami-Dade
Miami & Ft. Lauderdale based production company celebrating 21 years of providing thoughtful & inviting video creations for clients across the country. Passionate, personal attention for our clients.
Tampa, Hillsborough
Delivering Stunning Results and Having a Great Time is What We're All About! Tampa's Fun, Friendly Wedding and Family Photographer. Serves the Tampa, Clearwater, and St Pete Areas.
Key West, Monroe
Betty and Vitalii are husband & wife photographers team specializing in Fine Art and Editorial Wedding Photography. Though we primarily shoot in Key West and FL Keys, we are also available for travel!
Tampa, Hillsborough
We provide Photography, Video, and DJ Services with convenient All Inclusive Packages located in Tampa, however we have done weddings from New York to the Florida Keys.
Deerfield Beach, Broward
We are Audiovisual Studio, a creative production company with large experience developing media content for marketing strategies, corporate communication, social media and personal projects.
Tampa, Hillsborough
We are a professional photography, video, and photo booth company. Can accommodate any event. Use the highest resolution equipment. Prices start at $795.
Bal Harbour, Miami-Dade
Production of virtual events. VR. Streaming. General organization. Porduccion of corporate events. Interactive events.
Jose Cruz
Videographer with more than ten years of experience. We do any tipe of event.
Miami Gardens, Miami-Dade | 305-300-2401
Goldphotovideo
We are Raul and Elayne. We specialize in all types of Event photography as well as Wedding and Quinceañera photography.
Miami, Miami-Dade | 305-213-8299
Sound Stock by Promobrands Group Corp
We are a rental and operation company of professional audio amplification systems for parties, conferences, meetings. We have prices that can fit your budget.
Miami, Miami-Dade | 954-830-4778
Tapanes Corp
Realization of All kinds of Events in Photos and Videos, with Editions.
Miami, Miami-Dade | 786-656-2865