AV equipment rental in Florida
Professional lighting and sound equipment. Laser lights, LED, audio amplification and audiovisual equipment.
Audio rental, lighting, dance floor.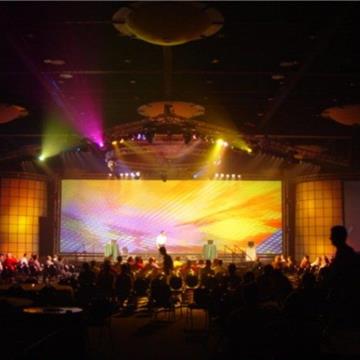 Winter Park, Orange
Specializing in sound, lighting, video, event management, and pre- and post-production services.
Lake Worth, Palm Beach
We are a professional sound services and sound equipment rental and sales company, specializing in large and small corporate events.
Advanced A/V Rentals has been providing production grade audio/visual/lighting equipment to weddings and events for over 27-years. From mild to wild, we have the equipment required to wow!
Jacksonville, Duval | 912-346-1359
We rent and sell sound and lighting systems for anything from a lecture to a 10,000 seat show. We have multiple wireless mic systems, LED lights, lots of speakers and amplifiers.
Gainesville, Alachua | 352-373-0788
I'm a professional freelance audio engineer in Orlando, Florida, with over 25 years of experience, specializing in corporate events and live entertainment.
Orlando, Orange | 321-805-0087
Virginia Gardens, Miami-Dade | 305-322-9002
Experience event production, planning and rental company. offering exemplary customer service and great value for events of all type. Corporate and Social Events, Weddings, Festivals.
Fort Lauderdale, Broward | 754-221-7655
Kissimmee, Osceola | 407-922-6463
Davie, Broward | 954-434-9697
I consider my unit to be the "Cadillac" of DJ Services, working as a 2 man team with a great JBL Sound System and an Elaborate Light Show and even Sing-a-Longs with a 60" Projection Screen!!
Sarasota | 941-444-0504
Welcome to Special Day Entertainment. We are a full service DJ provider. Your Wedding DJ is our specialty. A celebration DJ with an amazing light show. Serving St Augustine, Jax & surrounding areas.
St. Augustine, St. Johns | 904-347-4739
Palm Beach | 561-686-9197
Sound Stock by Promobrands Group Corp
We are a rental and operation company of professional audio amplification systems for parties, conferences, meetings. We have prices that can fit your budget.
Miami, Miami-Dade | 954-830-4778