Neon parties in Heredia
Neon party in Heredia, fantasy makeup, lighting, tablecloths, fabrics and balloons, in radiant neon colors on black backgrounds.
365 24/7 DJ, NEON (lights, makeup and articles for carnival), parties, DJs, animators, face painting, Neon decoration.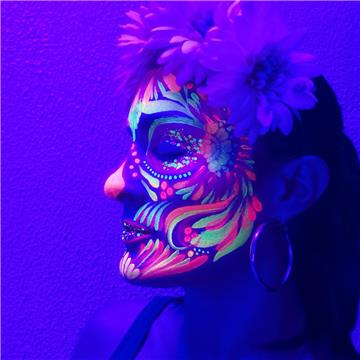 San Rafael
We are professional fantasy face-painting and make-up artists, all our working implements are of suitable use to guarantee the care of your skin
Heredia
We are responsible for creating the Neon party with everything you need to enjoy.
We are an innovative company, which is responsible for the production of Neon events, decoration, makeup, lights and more.
Barva | 8871-2677
Benitú Diseño Estratégico
We are a company with more than fifteen years of experience. We meet your needs for any type of event, whether social or commercial.
Heredia | 8343-5545