Food trucks in Heredia
Mobile restaurant services for events in Heredia.
We are specialists in colorful handmade hamburgers, BBQ ribs and fries, but we also bring to your event the best of the food you choose, whether national or international.
📷 29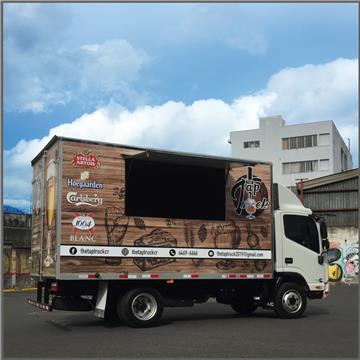 Santo Domingo
We can be part of your event from the package, garden, garage etc etc. We are your best beer choice
We can make your event something different, with our foodtruck of sweet and savory crepes, we visit you throughout the country
Santa Bárbara
Junior EL Gelatero offers you a true experience at your event, with its vintage bike full of delicious artisan gelatos
Santa Bárbara
Sale and preparation of traditional Venezuelan food for all kinds of events.
Hoja de Plátano
We offer a foodtruck for all kinds of events, specializing in Brunch and healthy food
Heredia | 8360-7213
RESERVATION REQUEST
ClosedAvailableNot available
Don't forget to mention you found them on InEventos!